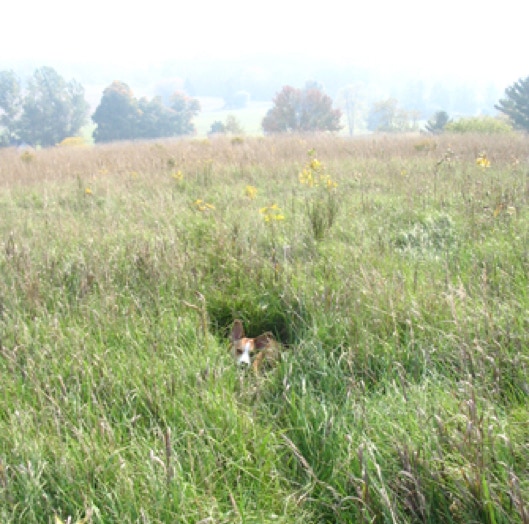 Our prices reflect the high level of individual attention that our guests receive and our luxury home boarding set-up with dogs sleeping inside the main house as members of the family. The evening routine will be much like it is at home: getting cleaned up in the playroom by the fire then claiming a spot on one of the couches or chairs in the living room while settling in for a nice evening around the fire. Your dog becomes one of the family and we all sleep under the same roof. There is one consistent alpha, Rachel, and this consistency is what puts our guests at ease. They know who is in charge which is critical in order for any dog to feel safe.  Managing the numbers carefully ensures that the excitement level never gets out of hand! We encourage new clients to board their dog(s) with us while still a puppy (under a year old). This will go a long way towards familiarizing the dog with boarding and getting him / her use to being with other dogs in a boarding environment. That way they are much more comfortable when they board with us as they get older. Your dog's first visit here should be during a non-peak time so that they can get to know the place (and Rachel, Duncan and Georgie Girl!). Then when they come back during a busier time, they'll feel right at home immediately! We have found this policy to be the key to keeping things manageable during peak periods. 
OVERNIGHT BOARDING
First 10 nights: $45/night
Additional nights: $40/night
Minimum required stay: 3 nights
One night = 24 hour period
​
DAYBOARDING
$25 Daily
8:00 AM to 5:00 PM
​
PUPPY SOCIALIZATION
2 hour sessions by appointment
$25 per Session
​
SHUTTLE SERVICE to North Toronto (Leslie east to Bathurst; 401 south to St. Clair) is available on Mondays, Wednesdays and Fridays, generally in the late morning. The cost of the round trip service is $50. Please note that at this time we cannot accommodate different pickup and drop-off locations, and dogs must be returned to the same address where they were picked up. 
​
Minimum one week stay during Christmas and March break
​
Prices subject to 13% HST; Please make cheques payable to "dougaldogs inc."
​
Peak periods = Christmas break, March break and last two weeks of August. Please note that we do not accept new dogs (never boarded with us before) during peak times.